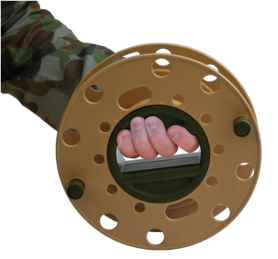 The Ruslyn Pack Reel® is designed to be carried by dismounted personnel and is used by engineers, search, EOD/CIED, sigs, special forces, clearance divers and aerospace. The Ruslyn Pack Reel® is used throughout the world by army, navy and air force, is small, lightweight, rugged and ergonomic hand held. It has no metallic components. Currently used by defence units in Australia, NZ, US, Canada, UK, NATO, France, Switzerland, Sweden, Germany, Hungary, Estonia, Romania, Iraq, Afghanistan and Israel.  The Pack Reel is used to deploy hook and line, firing cable, detonator cord, comms cable, rope, wire and cord. The Pack Reel can be attached to webbing or simply carried in a pack and is designed to be used with a gloved hand in sub zero temperatures. The Ruslyn Pack Reel® is also available in colour black. As well as its many uses by defence and industry, it is also used around the world in mining and as a marine anchor rope reel.
The Ruslyn Pack Reel® is proudly designed and manufactured in Australia and is NATO codified.
Beige/green Part number AUS004754RPR-85 NATO Stock Number (NSN) 8130/661596431
Black part number is AUS004754RPR-11 NATO Stock Number (NSN) 8130/661649356
Other colours can be manufactured by special order but a minimum order quantity of 250 reels is required.
The Ruslyn Pack Reel® has been tested and recommended by the US National Tactical Officers Association (NTOA)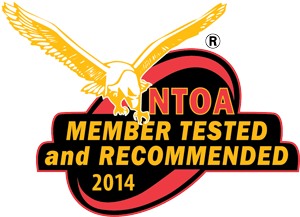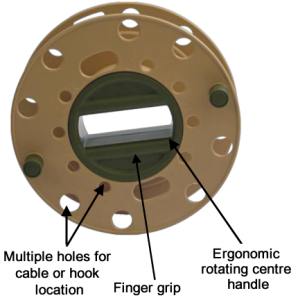 Specifications
• SIZE: Diameter 230mm (9") Width 60mm (2.4")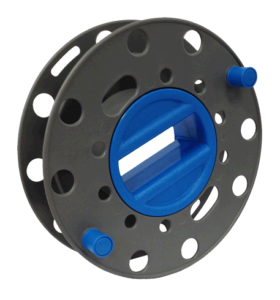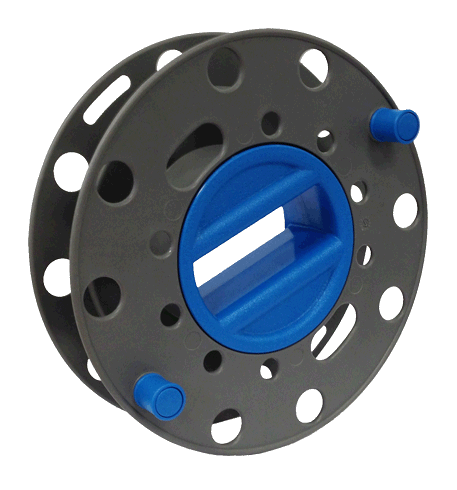 • WEIGHT: 375 grams (0.83 lb) empty
• BUOYENCY: Positive
• ULTRA VIOLET LIGHT (UV): Stabilised
• CHEMICAL RESISTANT: Yes
• FLAMABILITY: Resistant
• IMPACT RESISTANT: Yes
• TEMPERATURE TOLERANCE:
Strength retention at -40°C.
Vicat softening at +150°C
• MATERIAL: Impact Copolymer and ABS
• METALIC COMPONENTS: None
• COMPLIES WITH ROHS
(Register of hazardous substances)
Capacity
• HOOK & LINE – : 100m (328')
• FIRING CABLE (black and tan): 75m (246')
• DETONATOR CORD: 35m (115')
• COMMS CABLE – DON 10 (WD-1A/TT): 130m (426')
• CORD – 2mm: 335m (1099')
• CORD – 8mm: 20m (65')
• ROPE – 10mm: 12m (39')
Intellectual Property
Australian Trademark registered number 1365252
Australian Design registered number 335367
USA Trademark 4,196,736
USA Patent 9038936

Part Numbers
AUS004754RPR-85 beige/green – NATO Stock Number (NSN) 8130/661596431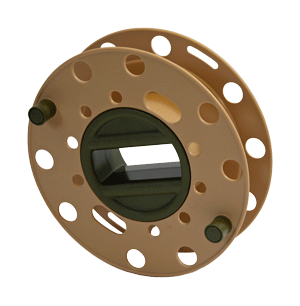 AUS004754RPR-11 black – NATO Stock Number (NSN) 8130/661649356