Ruslyn Cordwheel and Ruslyn Pack Reel are currently distributed throughout Australia and New Zealand by the following companies:
NEW ZEALAND


InTELCOM Services Ltd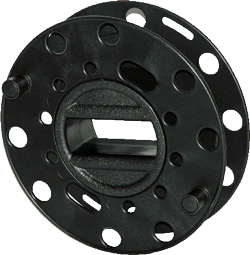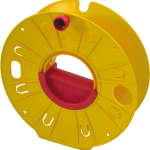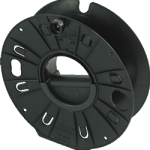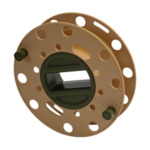 InTELCOM Services has been serving the New Zealand telecommunication and broadcast industries for over 25 years providing innovative technical solutions. Now, as transmission speeds increase and technology gets smarter, our clients continue to receive state-of-the-art solutions to their dynamic requirements.
At InTELCOM we manufacture, market and support a wide range of quality products throughout New Zealand and the South Pacific. These products, coupled with the superior technical expertise from our Support Team, ensure clients experience maximum efficiency for their telecommunication or broadcast systems.
InTELCOM Services Ltd has been supplying a range of RF and tactical solutions to New Zealand Defence, Govt, Telcos and the Broadcasting sector since 1960. We have strong ties with Defence and other key Govt agencies supplying a range of
specialist equipment. We offer a local marketing, sales, installation, manufacturing, repair and technical support here in New Zealand with a proven track record. We also have a full cable manufacturing and repair capability up to 30GHz.
InTELCOM Services is the proud supplier of the Ruslyn Cordwheel and Pack Reel to the NZDF and industry.
www.intelcomservices.com
Tel: +64 4 586 1212
www.intelcomservices.com
Tel: +64 4 586 1212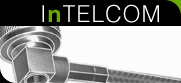 ———————————————————————————————————————
HOMELAND SECURITY


XTEK Ltd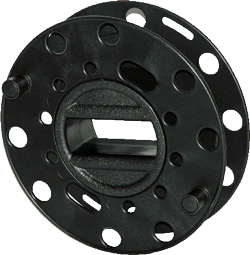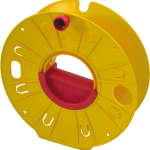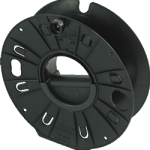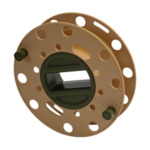 XTEK – Protect and Sustain
XTEK Limited (XTEK), listed on the Australian Securities Exchange (ASX:XTE), is Australia's homeland security specialist, providing high-quality products and solutions to defence, law enforcement agencies and other government departments, to protect and sustain their people, national interests and our way of life.
XTEK has three key sales and marketing / business strategies:
Exclusive distribution agreements with leading global security brands
A focus on retention of high value Original Equipment Manufacturer (OEM) relationships and adding value to their systems
High quality aftersales service, support and capability consultancy covering Australia and New Zealand
Commercialising a range of new technologies for the international market. Some involve integration with OEM systems
XTEK is Australia's Homeland Security specialist, providing high-quality protective security, forensics and training solutions to the Government, Law Enforcement, Military and Commercial sectors. Our offices in Canberra, Sydney and Adelaide are manned by expert staff with extensive experience in their respective fields.
Providing products for TACTICAL, FORENSICS, EOD/IEDD and MINING.
XTEK services include Training and Through Life Support for products and solutions and a proud supplier of the Ruslyn Cordwheel and Pack Reel
www.xtek.net
Tel: 1800 500 032

———————————————————————————————————————
QUEENSLAND


Streamline Hydrological Services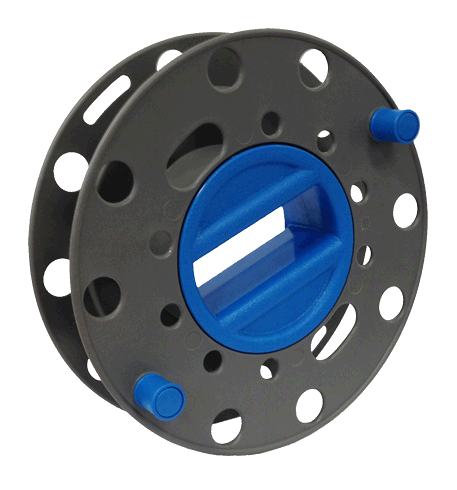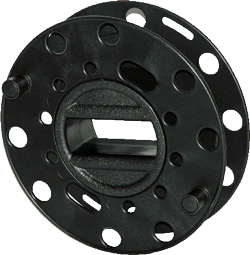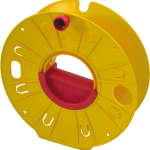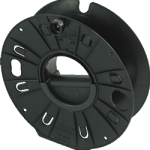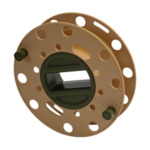 Streamline Hydro specialises in the provision of hydrological services and the supply of associated equipment to the environmental, mining, gas and infrastructure sectors. Streamline Hydro has a team of dedicated sales and support personnel to provide you with the equipment and solutions you need. We offer our customers solutions not just sales, and can back this up with on or off site support and services. Our equipment offerings are directly related to our day to day business, so you can be comfortable knowing that we understand the features and benefits of the products we supply.
The Ruslyn Pack Reel is used for down-hole equipment deployment and recovery operations, mainly in boreholes. A stainless steel wire with a temperature recording and water level device (level logger) is attached to the mini reel and deployed down the borehole. Once monitoring is completed the Ruslyn Pack Reel is used to retrieve the wire, thereby avoiding any tangles which can be a massive problem when dealing with stainless steel wire. This mini reel is also used for attaching small sampling pumps to wire and deploying and retrieving them down wells.
The Ruslyn Cordwheel is used as a rope reel when handling and storing rope for water balers when taking samples from wells. It is also used as an electric cable reel and pressure hose reel.
www.streamlinehydro.com.au
Tel: (07) 3245 7050

———————————————————————————————————————
MINING INDUSTRY

WESTERN AUSTRALIA, NEW SOUTH WALES & QUEENSLAND


MTi Group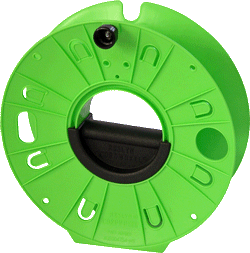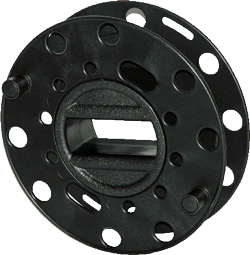 MTi GROUP specializes in BLASTBAG™ Gas Bags, air bags, blast hole liners, borehole plugs, blast hole stabilizers, explosive retainers and many other products. With world-class manufacturing locations in Australia and China, MTi GROUP offers complete services to meet the specific needs of our customers on time, every time.
Built on over 20 years' experience, we come up with a product idea, think about its design, efficiencies and safety, and visualize how it's used and whom by. After determining how it can work better for our customers, we model the product, build prototypes and field-test it under the harshest conditions whilst maintaining industry leading safety and performance standards.
Our safety first policy ensures each product must meet and exceed the rigorous and exacting MTi GROUP standards and harsh field-testing protocols. All MTi GROUP products are manufactured to the highest quality and exceed industry standards where practical. Our quality management systems are externally audited on an annual basis to ISO 9001 to maintain certification.
MTi GROUP's commitment to continuous and innovative BLASTBAG™ product improvement has seen us secure long-term supply contracts with BHP Billiton, Anglo American, Barrick Gold, Newmont Mining and Xstrata. With our global sights set on Africa, Indonesia, USA and South America, MTi GROUP leverage local agents' knowledge and understanding of business and local culture to build and strengthen long-term relationships with some of the world's leading mining companies.
MTi GROUP is recognized globally for our longstanding commitment to innovation, product performance, value, and safety. We develop tomorrow's technologies and solve today's complex challenges to deliver revolutionary and innovative solutions to our customers across the globe. MTi Group proudly supplies the Ruslyn Cordwheel and Pack Reel to the mining industry.
www.mtigroup.com.au
Tel: (08) 9302 3999

———————————————————————————————————————
AUDIO VISUAL & BROADCAST INDUSTRIES


Madison Technologies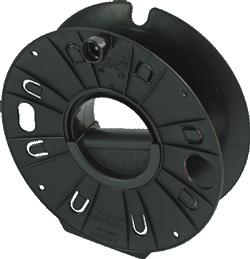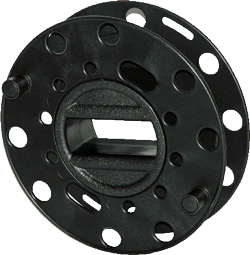 Madison is a manufacturer and distributor of technology infrastructure and hardware across cabling, networking, wireless, and audio visual disciplines.
Australian owned and operated for over 25 years, Madison has been keeping Australian homes and business well connected. Which is appropriate, because our brand promise is Well Connected™. The principle behind our brand promise is that by working with Madison, either as a valued supplier or customer, you are well connected. It's how we connect to our market, and it's how we help you connect to your world.
Madison Technologies is a proud supplier of the Ruslyn Cordwheel and Pack Reel to the audio visual
and broadcast industries.
www.madisontech.com
Tel: (02) 9748 1911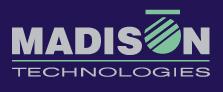 ———————————————————————————————————————
NON DESTRUCTIVE TESTING EQUIPMENT


NDT Equipment Sales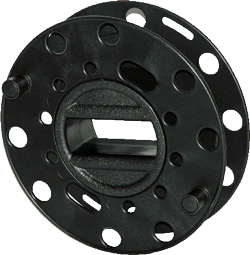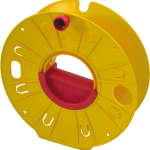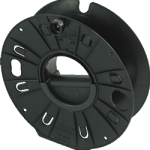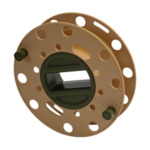 NDT Equipment Sales is a long established supplier of Quality Assurance and Non-Destructive Testing Equipment based in Sydney, Australia. We have grown to become Australia's leading supplier of gamma equipment, accessories and isotopes. We also supply a comprehensive range of ultrasonic equipment, magnetic particle, dye penetrant testing equipment and eddy current equipment. Our client base has grown steadily with us and we now export into many overseas countries, as well as shipping Australia wide.
Over 25 years in business, NDT Equipment Sales has built strong and lasting relationships with our clients and suppliers which has led to the introduction of new and innovative products for the NDT market place. Among our suppliers are Sentinel/QSA, Plant Integrity (TWI), Golden Engineering, Lizard NDE, Rohmann, Russell Technologies, Phoenix Inspection Systems, NDT Systems, Stresstech, Comet, Imperium, Lixi, Keiyu NDT, Mitech, Colenta, Opgal, Novo DR, Elektrophysik, Crystal Cam Imaging, Rigaku X-Ray, Creative Electron, Tritex NDT, Wilnos, Aerofab NDT, PH Tool, Flawtech, Technical Service Products, Parker Research Corp, MFE Enterprises and Automess.
NDT Equipment Sales is proud to be a corporate member of the following organisations:
The Australian Institute for Non Destructive Testing (AINDT).
The Australasian Corrosion Association (ACA).
Composites Australia.
NDT Equipment sales supplies the Ruslyn Cordwheel® and Ruslyn Pack Reel® to their clients for the handling of NDT test cables, barrier tapes and ropes as well as power supply cables.
www.ndt.com.au
Tel: (02) 9524 0558

———————————————————————————————————————
WESTERN AUSTRALIA


Armstrong Energy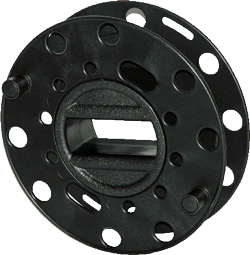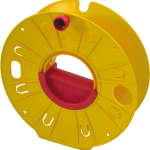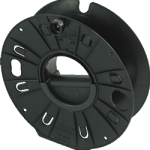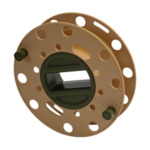 Armstrong Energy was established in 1998 by Neil Armstrong.  With experience and knowledge in mechanical engineering sales and consultancy, Neil recognised the niche area of expertise required to procure parts and provide maintenance support to the predominantly coal-fired power utilities across Australia.
Today, Armstrong Energy is a leading supplier servicing the power industry and specialises in parts production for power generation, oil and gas installations and the marine and mining industries both in Australia and abroad.  Armstrong Energy is committed to providing value added products and services by responding to the needs and requirements of our customers in an innovative, efficient and cost effective manner.
We have a well-equipped workshop comprising manual and NC lathes, mill, hydraulic press, vulcaniser and cutting facilities.  Our sales team each have an engineering based background enabling them to handle your technical enquiries and are able to supply quality parts supported by quality service.
Our scope of speciality products includes: diaphragms, expansion joints, condenser plugs, sight glasses, valve assembly seal-kits, filters, busbars and connectors; switchgear, transformer and insulating components, specialised copper and brass components, bearings, bushes, gaskets; complimented by a range of industrial rubbers, plastics, gasketing and felt; electrical insulating materials, safety products, varnishes and resins.
Armstrong Energy proudly attained QA Certification to ISO9001 in June 2011 and is committed to quality through practices and policies that ensure customer requirements are fully determined, documented and then satisfied at the highest level throughout all aspects the supply chain..  This enhances our ability to supply high standard products and provide excellent customer service, while continually developing and improving our efficiencies for the future.
Armstrong Energy is a proud supplier of the Ruslyn Cordwheel and Pack Reel.
www.armstrongenergy.com.au
Tel: (08) 9361 2772



———————————————————————————————————————
AUSTRALIA CAPITAL TERRITORY & SOUTHERN NEW SOUTH WALES


SSO Handling & Storage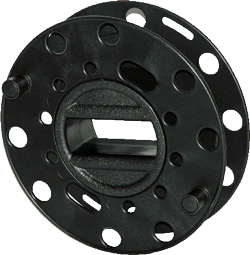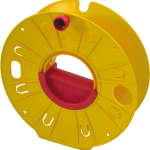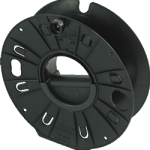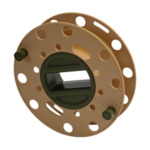 Locally owned and operated our company has been established since 1986 and enjoys a reputation for customer service and friendly professionalism. SSO Handling & Storage (Southern Shop & Office) is Canberra, Queanbeyan and Southern NSW's largest supplier of materials handling and storage solutions.
Prestar Flatbed Trolleys, Prestar Cage Trolleys, Fold down handle trolleys, Collapsible carts, plastic trolleys, stainless steel trolleys, medical carts, food service trolley, housekeeping carts, Cleaning trolleys.
Pallet racking, Longspan Shelving, Static storage, mobile storage, mobile shelving, display shelving, shop shelving, gondola racks, garage shelving, store shelving, shed shelving, coolroom shelving, freezer storage, custom solutions, Heavy duty workbenches, Standard workbenches, steel benches, timber benches, tool benches, tool boxes, wall mounted cabinets, steel cupboards, tambour door units, filing cabinets, lateral filing cabinets, stationary cupboards, Plastic tubs, crates, totes, containers, parts storage, plastic pallets, bulk containers, pallet wrap, folding crates, plastic smart crates, platform ladders, step ladders, step ups, platform steps, step stools, square steps, mobile steps, order pickers, picking ladders, warehouse ladder, plastic step, aluminium ladders, fibreglass ladders, double sided, Pallet lifters, electric lifters, hydraulic lifters, scissorlifts, pallet trucks, Skid lifts, fork over lifters, straddle trucks, straddle lifters, electric trolleys, electric platforms, personal platform lifters, work platform, pallet cages.
SSO Handling and Storage is a proud supplier of the Ruslyn Cordwheel and Pack Reel.
www.ssostorage.com.au
Tel: (02) 6299 3942


———————————————————————————————————————
INSPECTION & TESTING EQUIPMENT

NEW SOUTH WALES


Russell Fraser Sales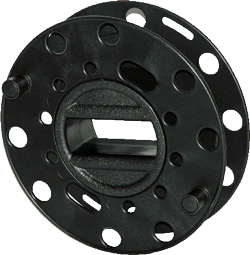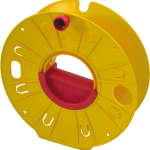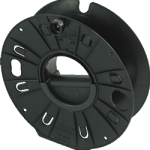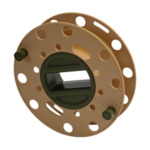 Russell Fraser Sales (RFS) is Australia's trusted non-destructive testing (NDT) equipment supplier and has been serving Australia's NDT industry since 1993. Russell and his team of 10 staff are dedicated to customer service and regularly provide their customers with opportunities to see and play with new NDT technologies. Some of you will remember the days of the RFS Roadshow pulling into town, not to mention RFS' steady presence at industry exhibitions and the in-house product demonstrations that take place on a weekly basis in the RFS showroom. RFS has again established their position as Australia's most trusted NDT equipment supplier by staying ahead of the changing needs of industry with their fresh approach to NDT equipment product reviews on YouTube. RFS unboxing videos can be found on the "Russell Fraser Sales Pty Ltd" YouTube channel. Be sure to subscribe to their channel. The recent addition of LiveChat to the RFS website also offers greater flexibility in communication, allowing visitors to the site to raise questions and comments via chat.
Russell Fraser Sales supplies NDT equipment including 3D Laser Scanners, Ultraviolet lights, Ultrasonic Flaw Detectors, Ultrasonic Thickness Gauges, Portable Hardness Testers, magnetic particle inspection, Thermal Imaging for condition monitoring and much more. RFS has all your inspection and testing needs covered. Many of our products are available from stock for immediate dispatch!
Russell Fraser Sales is a proud supplier of the Ruslyn Cordwheel and Pack Reel.
www.rfsales.com.au
Tel: (02) 9545 4433



———————————————————————————————————————
SCUBA DIVING AND WATER OPERATIONS EQUIPMENT


Apollo Australia Pty Ltd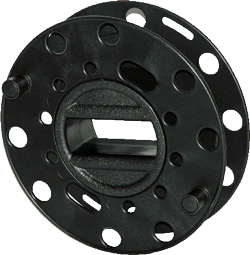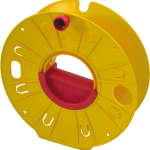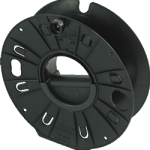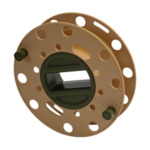 Apollo Australia Pty Ltd was founded by its CEO Mr Tim Bonner and has been serving the SCUBA, Government and Defence market with water operations equipment since 1988.
Our commitment to quality was recognised when we were awarded an International Organization for Standardisation (ISO) 9001:2008 / JIS Q 9001:2008 in October 2008. ISO is the premier "Quality Management System" recognized worldwide. Our continuous pursuit of excellence is one of the ways Apollo Australia maintains its competitive edge; this is also reflected through its many development projects. This has led Apollo Australia to produce such things as spacesuit components, helmets and cooling systems entrusted by Japan Aerospace Exploration Agency (JAXA). We are more than just your average SCUBA equipment supplier.
Innovation is the cornerstone of our philosophy and this has allowed us to create a number of world firsts, like the low air warning system on analogue gauges and digital gauges. We were the first to adopt split fin technology and take it to the market along with being the first to introduce coloured mask frames. We are continuing to research and develop more and more innovations.Apollo
Australia is a proud supplier of the Ruslyn Cordwheel and Pack Reel.
www.apollomilitary.com
Tel: (02) 9620 9577



———————————————————————————————————————
DEFENCE TACTICAL DATA LINKS – OEM COMPANY


Defence Communications Industry Pty Ltd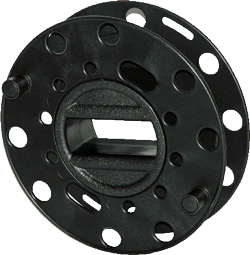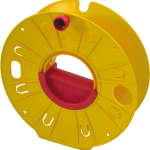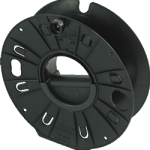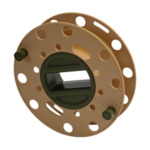 Defence Communications Industry is an Australian niche capabilities company from Melbourne, Australia. we design and manufacture specialist data communications equipment and have an outstanding 16 years track record with ADF and other Defence organisations, including technical support and training. our motto is 'Audeo Proesto' – 'Dare To Excel'. Formed in 1999, DCI collaborated closely with the Royal Australian Signals Corps in designing a portable, deployable communications system for voice and data links that use copper wire (DON10 or WD1A/TT). The result was a simple and extremely effective alternative to fibre-optics – operationally proven, widely used general purpose C4I data and voice links system that set the new standard in tactical data links – and that is equally of value in industrial and emergency applications – wherever a rapidly deployaed data links are needed. The company owns several design patentsand manufactures through contemorary quality facilities and as an active AFCEA member (Armed Forces Communications and Electronics Association), the company has contributed numerous papers at industry forums in Australia and internationally. DCI is an SME that deliveries what it sets out to achieve, does not take its successes for granted and really does 'dare to excel'.
Defence Communications is a proud supplier of the Ruslyn Cordwheel and Pack Reel.
Tel +61 (0) 3 9523 9211 / +61 417 501 510
www.defence-comms.org



———————————————————————————————————————